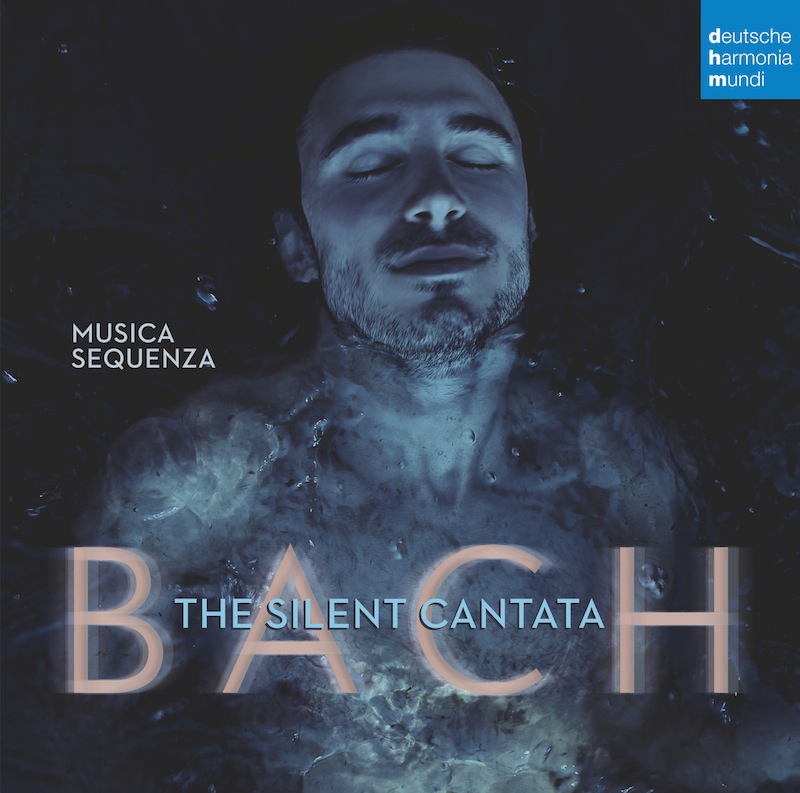 BACH : THE SILENT CANTATA

BACH WITHOUT WORDS..
Johann Sebastian Bach has long been a guiding star for the bassoonist Burak Ozdemir. In his native Istanbul he regularly sang as a boy chorister in Bach's choral works, and as a member of Early Music ensembles he later played the bassoon in all the composer's great sacred vocal works, from the Passions to the Christmas oratorio.
With his album "The Silent Cantata", Ozdemir pays his own very personal tribute to Bach. He has selected arias and chorales from 12 sacred cantatas that Bach wrote during his incredibly productive Leipzig years starting in 1723, and has rearranged them for bassoon and for the musicians of his Baroque ensemble Musica Sequenza.
In his programme of Bach cantatas, Burak Ozdemir plays all the vocal parts himself on the bassoon, from soprano through alto and tenor to the bass. He does not only adopt the role of soloist, but sometimes also performs a cantus firmus part such as is sung by the soprano, for instance, in the Bach original. Sensitive and with dignity, graceful and delicate, but also exuberantly happy – thus the bassoon moves without words through the sacred universe that Bach composed solely in the honour of the Lord. In the aria "Meine Seele wartet auf den Herrn", taken from the cantata Aus der Tiefe rufe ich, Herr, zu dir BWV 131, the bassoon exudes lyrical inspiration to the swaying rhythms of the strings. Solemn and virtuoso at the same time, the bassoon warbles joyfully in the chorale "Allein zu Dir, Herr Jesu Christ" from the cantata of the same name, BWV 33. And in "Die Seele ruht in Jesu Händen" from Herr Jesu Christ, wahr' Mensch und Gott, BWV 127, Ozdemir does more than evolve a positive sensuality in his arioso playing: the pizzicati and dabs of a portative organ even contribute a slight jazz groove. "This arrangement is the only one", says Ozdemir, "where I give the bassoon more space to improvise. That's why it seems very up-to-date."
With "The Silent Cantata", Ozdemir also creates a very special and entirely new spiritual listening experience; hence his choice of the somewhat paradoxical title for the album. "It's this contradiction that appealed to me. The term 'cantata' immediately makes people think of singing, and there is really no such thing as a 'silent cantata'." None of the cantata texts appear on the pages of Ozdemir's score, but their place is taken by the emotional power of music that conveys its message entirely without words. "I have a strong belief that Bach's music can transport feelings and religious faith without any text, too."
Burak Ozdemir has assembled the individual cantata movements to create a two-part narrative that comes close to a story of the Passion. To prepare for this, Ozdemir spend a long period of time making an intensive study of some 200 Bach arias. During this lengthy preparation phase, he focussed not so much on the music as on the texts, which he read care fully and finally chose for his "The Silent Cantata" project with the aim of giving shape to his ideal of a universal divine love.
BACH OHNE WORTE..
Für den Fagottisten Burak Ozdemir ist Johann Sebastian Bach schon lange ein musikalischer Fix- und Leitstern. In seiner Heimat, in Istanbul, sang er als Chorknabe immer wieder Chorwerke des Thomaskantors. Und als Mitglied von Alte Musik-Ensembles führte er später am Fagott sämtliche große geistliche Vokalwerke von den Passionen bis hin zum "Weihnachtsoratorium" auf.
Mit "The Silent Cantata" erweist Ozdemir aber jetzt Bach eine ganz persönliche Reverenz. So hat er aus 13 geistlichen Kantaten, die in Bachs unglaublich produktive Leipziger Zeit ab 1723 fallen, Arien und Choräle ausgewählt und für Fagott sowie für die Musiker seines Barockensembles Musica Sequenza neu eingerichtet.
Bei seinem Bach-Kantaten-Programm hat Burak Ozdemir mit dem Fagott nun alle Gesangsstimmen von Sopran über Alt und Tenor bis hin zum Bass selber übernommen. Dabei schlüpft er aber nicht nur in die Solistenrolle, sondern bisweilen in eine Cantus Firmus Stimme, die in dem Bach'schen Chorsatz etwa vom Sopran gesungen wird. Empfindsam würdevoll, anmutig zart, aber auch außer sich vor Glück – so bewegt sich das Fagott anhand dieser Arien ohne Worte durch jenen geistlichen Kosmos, den Bach einzig zur Ehre Gottes komponiert hat. In der Aria "Meine Seele wartet auf den Herrn" aus der Kirchenkantate Aus der Tiefe rufe ich, Herr, zu dir BWV 131 verströmt das Fagott zu den wiegenden Rhythmen der Streicher und der Theorbe lyrisch beseelten Atem. Feierlich und virtuos zugleich lässt das Fagott in dem Choral "Allein zu Dir, Herr Jesu Christ" aus der gleichnamigen Kantate BWV 33 seine Stimmbänder jubilieren und tirilieren. Und in "Die Seele ruht in Jesu Händen" aus Herr Jesu Christ, wahr' Mensch und Gott BWV 127 entfaltet Ozdemir nicht nur arios eine lebensbejahende Sinnlichkeit. Die Pizzikati und die Tupfer eines Portativs sorgen gar für einen leichten Jazz-Groove. "Diese Bearbeitung ist die einzige, auf der ich dem Fagott einen größeren Platz zur Improvisation eingeräumt habe", sagt Ozdemir. "Daher wirkt die Nummer sehr up to date."
Mit "The Silent Cantata" hat Ozdemir darüber hinaus ein besonderes spirituelles Klangerlebnis realisiert, das es so noch nie gegeben hat. Und dafür hat er auch einen etwas paradoxen CD-Titel gewählt. "Es ist dieser Widerspruch, der mich reizte. Beim Begriff "Kantate" denkt man natürlich sofort an Gesang. Aber "Stumme Kantate" gibt es eigentlich nicht." Zwar fehlen jetzt auf Ozdemirs Partiturseiten sämtliche Kantatentexte, an ihre Stelle tritt dafür die inhaltliche und emotionale Kraft einer Musik, die sich eben ganz ohne Worte überträgt. "Mein Vertrauen in Bachs Musik ist, dass sie auch ohne Text Gefühle und den Glauben transportieren kann."
Burak Ozdemir hat die einzelnen Kantatensätze dramaturgisch zu einer zweiteiligen Erzählung zusammengestellt, die einer Passionsgeschichte nahekommt. Mit rund 200 Bach-Arien hat sich Ozdemir dafür in einer langen, intensiven Vorbereitungszeit beschäftigt. Und im Zentrum standen weniger die Musik als vielmehr die Texte, die er genau gelesen und schließlich sorgfältig für sein Projekt "The Silent Cantata" ausgewählt hat, um so seinem Ideal einer universellen, göttlichen Liebe Gestalt zu geben.