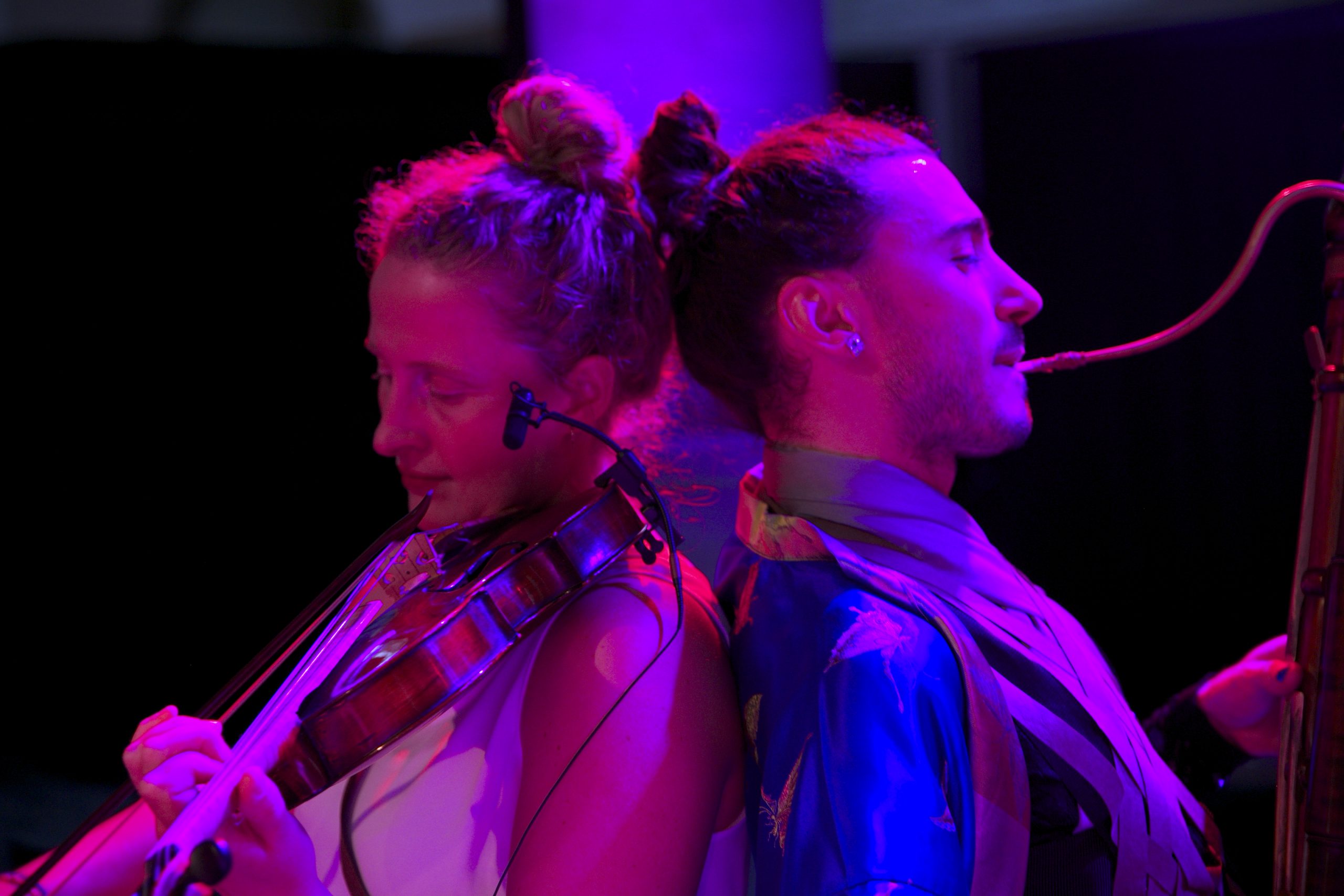 HERMES . Named after the Greek God of magicians, shepherds, thieves and dreams. He is the patron of traffic, the travelers and as a messenger God, he guides the dead souls into the underworld. Inspired by this legendary world, the project HERMES leads the listener through different worlds, universes and moods.
Unusual is the combination of historical Baroque instruments with electronic music, which is the sigranture characteristic of Istanbul-born sound artist and composer Burak. The instrumentation of HERMES, which Burak produced for his Berlin-based ensemble Musica Sequenza, consists of voice, baroque bassoon, glass flute, historical string instruments, theorbo, lyre, Persian percussion, as well as field recordings and 3D audio design. All merge into one sensuous and disquieting masterpiece. At it's core HERMES has a religious ritual setting, using the Greek tragedy as the dramaturgical nexus for the piece. The unheard sounds and the micro-tonal score of HERMES, transport the listener through various chapters of a spiritual ceremony. The epic finale, brings the audience back to the starting point with greater awareness.
"HERMES connects us into one a modern tribe. It offers a seductive feeling of uniting ourselves with an ancient human being. We become part of a cycle of ceremonies." explains Burak. With his latest sound avant-garde HERMES, Burak unfolds the archaic structures of electronica and melodic techno and puts them in an improvisational dialogue with ancient instruments. This juxtaposition has allowed techno to become more complex, elastic and even vulnerable. 
---